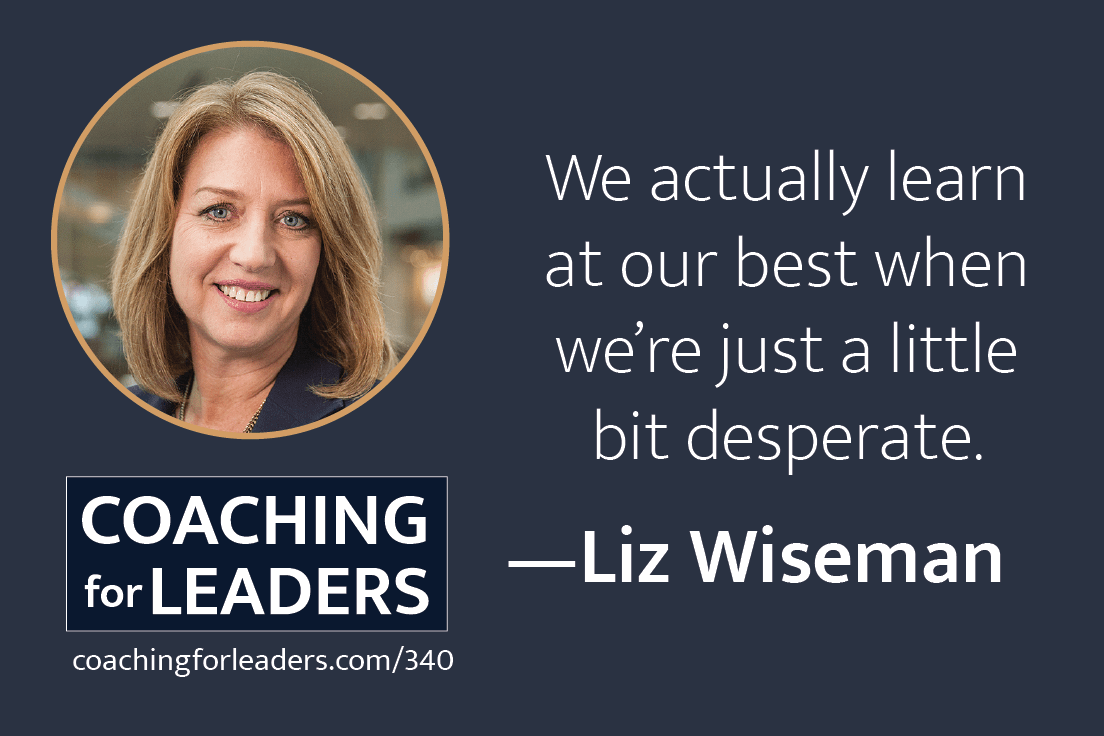 When I first picked up Liz Wiseman's book Rookie Smarts* a few months ago, this quote hit me square in the face:
While many corporate training and development programs are anchored in aspiration-based learning, the reality is that we respond better to desperation-based learning.
I've transitioned much of my client work in recent years to address times of struggle. Liz reminded us how essential it is during struggles to ask questions — and be transparent about what you don't know.
Here are the most useful links from this episode:
If Liz was helpful, these episodes will be too:
Recommended Reading
How to Deliver a Winning Speech in Three Key Steps: Solid advice from recent guest Neil Pasricha.
How to Manage Stress Like an Olympic Biathlete: My favorite thinking here: "Focus on the task, not the results."
Why Inclusivity Should Be the New Game in Town: Lots of links to resources plus attention to a critical problem in many circles: how moms and single parents attend conferences.
Audio Gems
Influence: This month's podcast from Tom Henschel provides lessons on influence, including questions, matching, and organ meat (yep). As always, lots to get you moving with new actions.
There's No Such Thing as Writer's Block: I've been enjoying this new podcast from Seth Godin — and this episode's message lines up well with the reality of rookie status: have more bad ideas.
Video Picks
What If They Stay?: A 1-minute take on a classic question. I appreciate past guest David Marquet's orientation to investing in people for the long-run.
Next Week
Tom Henschel, host of The Look & Sound of Leadership podcast, returns to the show to teach us how leverage 360 feedback.
Received from a friend?
Activate your free membership for full access to 7 years of interviews with leadership experts — or subscribe to the Coaching for Leaders podcast on iTunes, Google Play, or Stitcher.