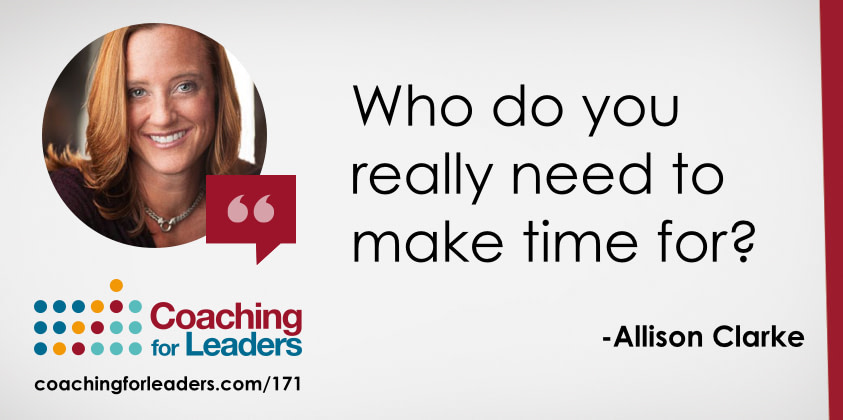 Steve Jobs said, "Remembering that I'll be dead soon is the most important tool I've ever encountered to help me make the big choices in life." Since many of us start thinking about goal-setting this time of year, it's the right time to hear from Allison Clarke on five ways to avoid living with regret.
Allison's book, What Will They Say? 30 Funerals in 60 Days*, was our topic of conversation on this week's show. Check out her Facebook page for a little inspiration on the actions she's taking for her own 90-day challenge. Here are the full show notes and audio with all five principles we discussed. Thank you Allison, for reminding us about what's most important.
---
My Weekly Picks
In the spirit of avoiding living with regret, this week's picks are designed to get you thinking about making the most of 2015.
Make 2015 Your Best Year Ever
You heard me mention on this week's show that I utilized Michael Hyatt's course 5 Days to Your Best Year Ever* as a foundation for my goal-setting in 2014. After having great success with the course last year and seeing the major upgrade that Michael has done this year, I've officially affiliated with the program and am recommending you join me this holiday season as well.
Get clear and get motivated on what you want in 2015. Early-bird pricing ends tomorrow, December 18th at 11:59 p.m. EST. Follow the affiliate link below for a full overview of the course, including a detailed video from Michael on the course benefits:
http://coachingforleaders/com/best2015 *
Bonni and I are airing a special bonus audio on 2015 goal-setting for those in the Coaching for Leaders community who elect to participate in this course. Simply forward your course receipt to [email protected] and you'll receive that bonus audio in mid-January.
Determine What's Most Important
The book that most challenged me to think differently in 2014 was Essentialism: The Disciplined Pursuit of Less* by Greg McKeown. Despite the subtitle, this isn't a book about selling your possessions. On the contrary, McKeown challenges the reader to make intelligent choices on what's most important to enjoy life and work more fully.
The main message of the book? Stop trying to do everything. McKewon makes a powerful argument that our own successes are they very things holding us back from being extraordinary. An important message for at lot of us in the Coaching for Leaders community.
Build Relationships That Don't Scale
My friend John Corcoran is at it again with a fabulous article that challenges us to think about how we build relationships with others. John points out (correctly) that many of us hide behind the virtual walls of social media and try to scale our relationships too quickly in the same way many entrepreneurs attempt to scale businesses too quickly.
Scaling is great, except that often it prevents us from making the genuine connections with individuals that will ultimately support us more in the long-run. (Side note: this is one of many reasons I got involved with a mastermind group this year). John highlights six things you can do to build unscalable relationships. This article isn't short, but it's a fantastic read.
Are You Making This Resume Mistake?
I'm fortunate today to get to spend helping others with resumes instead of updating my own, but I well remember getting resume coaching before I started working at Dale Carnegie and realizing just how poorly worded my resume was at the time.
Most resume advice focuses on what words to use and not use. This article goes into depth on the bigger mistake that I used to make and I see in almost every resume I review: highlighting responsibilities instead of accomplishments. Google executive Laszlo Bock provides some of the best examples I've seen on how to position your accomplishments appropriately.
---
Your input on my weekly picks welcome at this link.