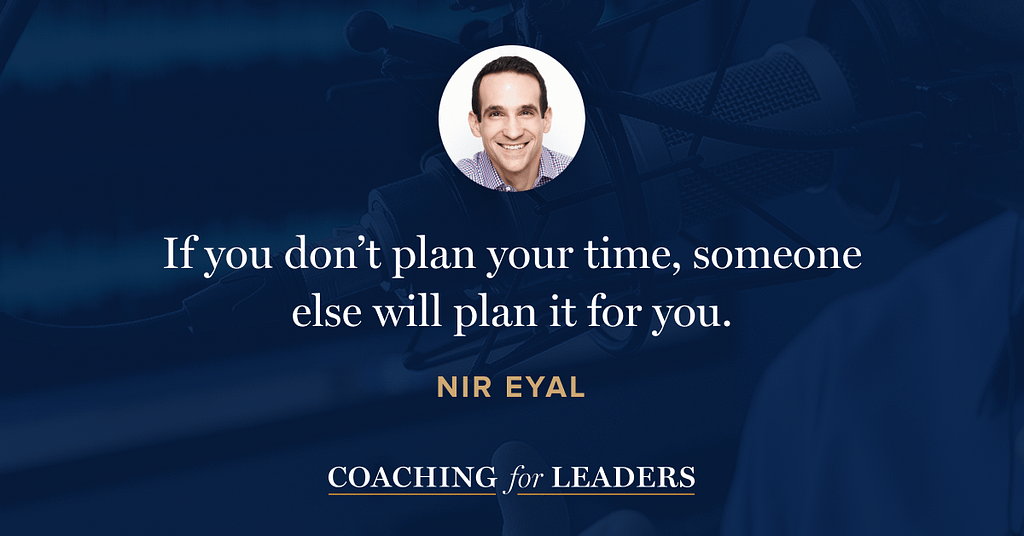 MIT Technology Review called this week's guest "The Prophet of Habit-Forming Technology." Nir Eyal previously authored the Wall Street Journal bestseller Hooked: How to Build Habit-Forming Products which received tremendous traction in the technology and entrepreneurial communities.
His new book, Indistractable: How to Control Your Attention and Choose Your Life, challenges some of the traditional misconceptions about distractions. In this week's episode, Nir and I discussed the practical steps on how to align your calendar with what matters most.
Here are the most useful links from this episode:
If this episode helped, these will be useful too:
Recommended Reading
What First-Time Managers Should Know: Gary's third point is often missed in the early years of management.
Your Expense Report Is a Window Into Your Soul: A useful framework for conversations and expectations.
The Real Cost of Not Wearing Makeup at the Office: Fascinating research and agree with the author's point: this is completely missed in the personal finance space.
Workers Are Fleeing Big Cities for Smaller Ones—and Taking Their Jobs With Them: An interesting trend here in the States.
Video Picks
On Being Wrong: How does it feel to be wrong? Just like it does to be right.