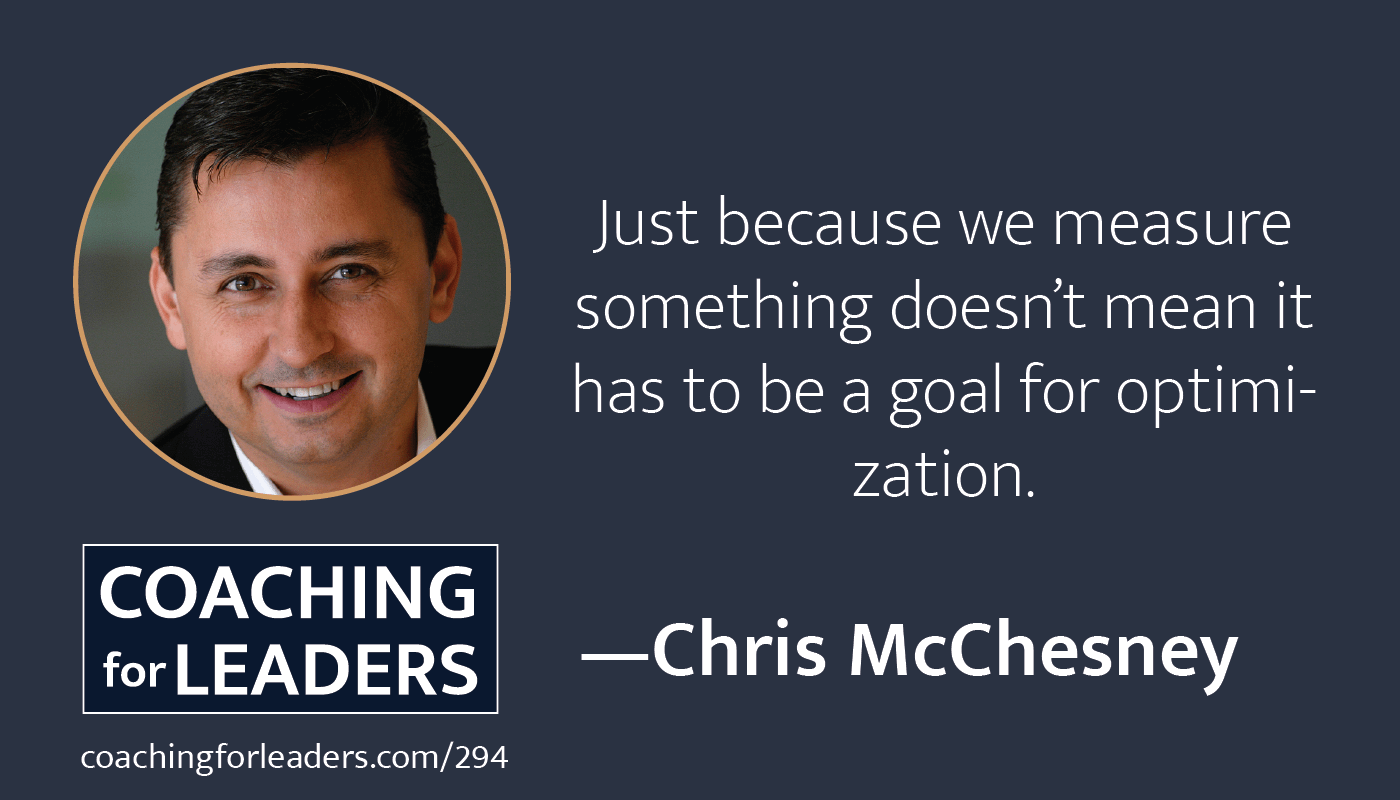 Years ago, I was a regular participant in a weekly strategy meeting intended to help drive organizational performance.
Each week, we'd discuss great ideas that would help keep the organization moving forward. Most everyone would get excited about trying new things — and we'd get on our way to making things better.
Rarely did anything materialize.
That's because the leader didn't focus on how to execute on what got discussed. Over time, despite the friendly energy and enthusiasm, a number of us began to quietly dismiss the meetings as a waste of time.
A lot of leaders and organizations struggle with this. That's why when the book The 4 Disciplines of Execution* came onto my radar screen from one of our Academy members, I was intrigued. This week, I welcomed Chris McChesney of FranklinCovey to the podcast to discuss the book in detail.
Chris shared the details of the four disciplines and, perhaps most importantly, the thinking behind how to make the most of each discipline. If you need to move numbers right now, I suggest picking up a copy of The 4 Disciplines of Execution*.
This Week's Best Finds
Quick Reads
If You're Comfortable, You're Not Leading: Absolutely true. So many great points in this brief article from the President of the Center for Creative Leadership.
IntrovertsTend to Be Better CEOs — and Other Surprising Traits of Top-Performing Executives: Before you drop tons of money on a ivy league degree, here's the line that should concern you: "There was zero correlation between pedigree and ultimate performance."
Mentor People Who Aren't Like You: Many of us will end up helping the people who are most like us. Here's why we should all aim to stretch a bit more.
A Face-to-Face Request Is 34 Times More Successful than an Email: Of course you shouldn't give up on email, but when you really need to get buy-in, it's simply not enough.
3 Ways to Better Understand Your Emotions: Susan David will be a guest on the podcast soon. This practical read from her will help you find clarity in the complexity of emotions.
Inspiration
Why the Only Future Worth Building Includes Everyone: Pope Francis gave a TED talk this week calling for a revolution of tenderness.