When my friend Tim Stringer teaches his Holistic Productivity courses*, he places way more emphasis on the strategy and mindset for productivity than on technology and services.
I've come to realize that the apps, services, and gadgets that most of us use are of little value without the right mindset. In today's guide, five mindsets that will help you really get things done.
1. Put Attention on What's Most Important
I spend zero time watching network news and recently deactivated my Facebook account. Both are masterful at capturing my desire to know what's happening, right now.
There's nothing wrong with a bit of that, but the physics of it are very simple: the more time we spend living through "breaking news," the less time we spend mastering our own lives and careers.
Seth Godin challenges us to recognize how the news we consume changes us.
2. Go Beyond LinkedIn and Coffee
In the past few weeks, I've had several people mention that they'll be attempting some new professional connections through LinkedIn — or working to schedule some coffees to grow their professional network.
I mentioned previously when interviewed that these can be really useful tactics for starting relationships, but they are also just beginning points…and you'll have limited results with your time when trying to reach the most successful people in your industry.
Whenever I see an article by past guest Dorie Clark, I always pay attention — and this one resonated since it goes beyond most people's standard tactics. Dorie uncovers in Harvard Business Review the strategies of how successful people network with each other.
3. Keep the Locomotive Moving
Several hundred years ago, Isaac Newton articulated the first law of physics:
When viewed in an inertial reference frame, an object either remains at rest or continues to move at a constant velocity, unless acted upon by an external force.
Translation? An object in motion tends to stay in motion. An object at rest tends stay at rest.
Taking advantage of momentum is key in many aspects of life, including profound thinking and productivity. That's why Cal Newport, author of the new book Deep Work*, makes the case that the mind is like a locomotive. Keep it going, once started.
Related note: Cal will be on the podcast later this month to share best practices for deep work.
4. Get Into the Growth Zone
A decade ago, Carol Dweck wrote a bestselling book called Mindset: The New Psychology of Success*. It was a runaway bestseller and, ever since, has had individuals and organizations espousing "growth mindsets" in how they approach their work.
Like any model that becomes incredibly popular, it has been misinterpreted. Not only that, but it's simple for many of us to fall back into a fixed mindset when we come upon obstacles.
Dweck uncovers some of the common misconceptions about this popular model and explains what having a growth mindset actually means.
5. Keep Dancing
In his book The Illustrated Man*, Ray Bradbury features a story of a man who dances every night. When asked how, he replies:
To be asleep is to be dead. It is like death. So we dance, we dance so as not to be dead.
The message? Whether dancing, writing, working, or loving, make the choice to be alive.
Callie Oettinger provides the inspiration in Bradbury and Bowie: Dancing, So As Not To Be Dead.
Monday's Show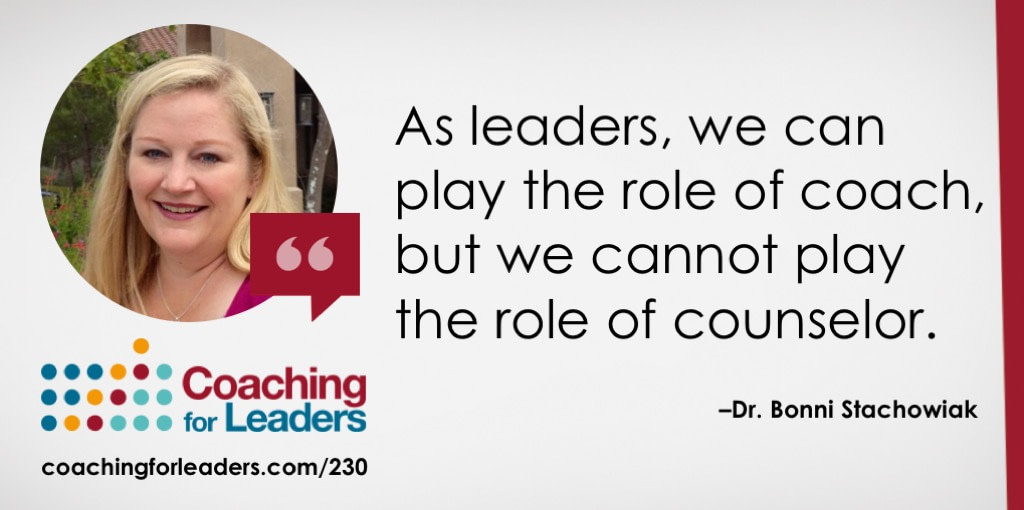 230: How to Get Teams to Stop Fighting and More Questions
The first Monday of the month is our monthly question and answer show. Bonni joined me to respond to questions on mastermind groups, handling a difficult situation with an employee, how to get teams to stop fighting, and more.
The full notes with links to all our recommendations can found on the Coaching for Leaders website. Submit your question for consideration on a future Q&A show on the feedback page.