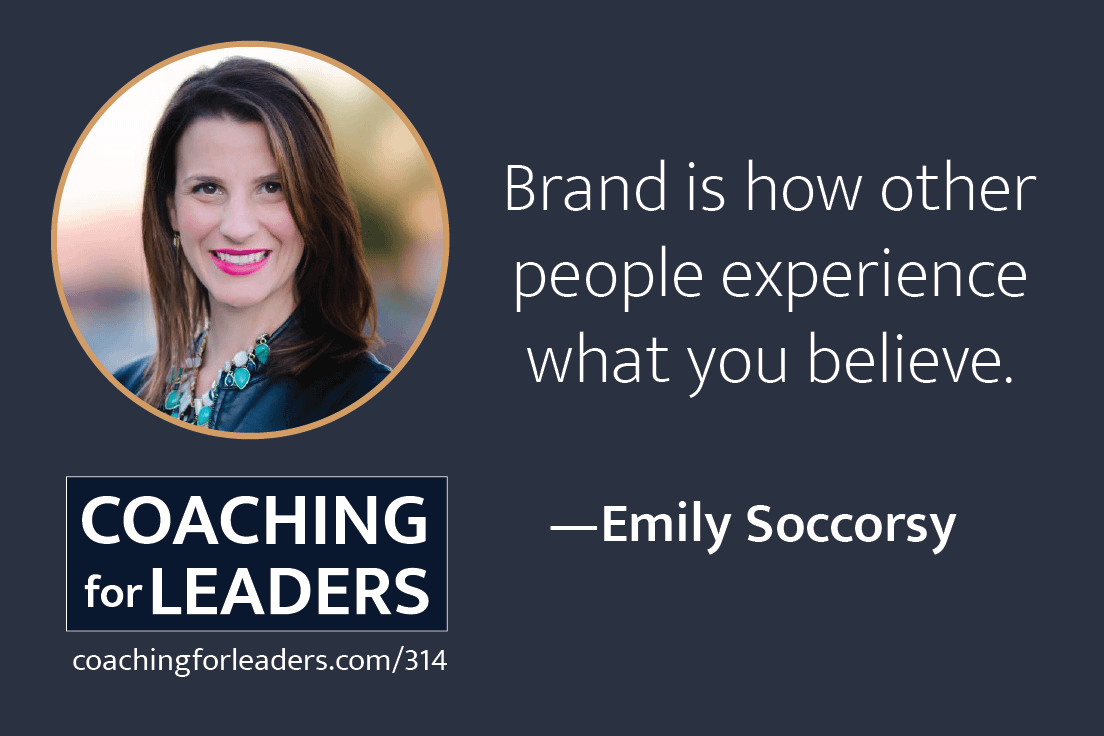 Emily Soccorsy and Justin Foster from Root + River joined me on this week's episode to teach us the three steps to establish your leadership brand. These three questions are the stating points for all of us:
What do you believe in?
What's your mission?
How do you create value in the world?
For even more resources, check out this week's show notes.
You've been hearing this week about the applications that opened in the Coaching for Leaders Academy. I'm inviting you to join me live this week for a virtual, HD videoconference to get objective perspective on one thing you're struggling with right now.
Reserve your free, virtual seat for the session tomorrow or Friday at this link.
And, if you're planning to apply for the Coaching for Leaders Academy, be sure to do so before this Friday.
Weekly Guide: Related Episodes
Weekly Guide: Articles
I Worked With Elon Musk And Learned That Intelligence Is Not The Key To Success: If you, like me, didn't break any records for your college GPA, this provides a lot of hope.
When This Top Consulting Firm Banned Cell Phones for a Day, Communication, Satisfaction, and Retention Soared: I keep seeing more and more examples of stories and studies like this. Turns out past guest Cal Newport is on to something.
Weekly Guide: Audio
MemberCast 6: How to Hire When You're Unsure: I'm often asked about discussion topics in our Academy session. In this MemberCast, Academy member Etai Kedem shares how he navigated through a challenge successfully. (You'll need to have activated your free membership to listen — if you haven't before, you can do so right here.)
Weekly Guide: Video
How to Get Traction for Change: I just posted this 3-minute video on my favorite change model.
Want to Become a Great Leader? Act Like a Student, Not an Expert: Past guest Simon Sinek for 90 seconds. Yes, yes, absolutely yes.
Weekly Guide: Books
Scaling Up*: Several of our Academy members got together earlier today to have a strategy session, using this book as the foundation. When people want more clarity on strategy, this is always the first book I recommend.
Negotiation Tips from an FBI Insider: Past guest Chris Voss shares some of the key negotiation tips he discovered working as an FBI hostage negotiator.
Weekly Guide: Just for Fun
Woman Trapped in Window After Tinder Date Goes Wrong: If you're having a bad day, this will make you feel better.
Next Week
Scott Barlow of Happen to Your Career returns to the show to discuss work-life balance.
Subscribe
Subscribe to the Coaching for Leaders podcast on iTunes or Google Play.