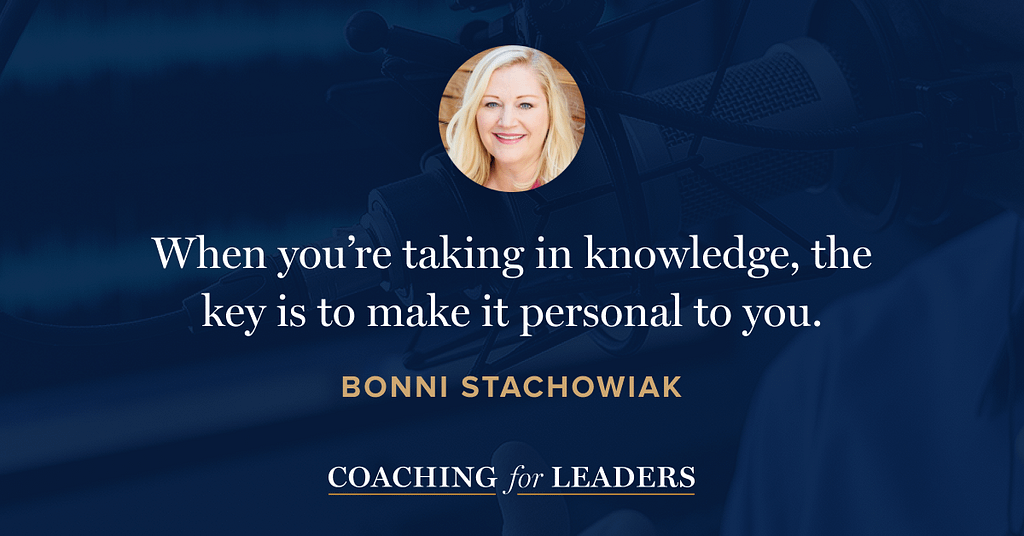 This week, Bonni and I celebrate the milestone of 10 million episode downloads since we began airing the podcast in 2011. Today, Coaching for Leaders is regularly ranked as a Top 50 business show on Apple Podcasts.
The growth of the show has been the direct result of listeners like you who have put your trust in us to support your development. As a result, we invited listeners to be featured on Monday's episode by telling us what they've gained from the show.
Thank you for supporting Coaching for Leaders and for sharing it with others in your professional network. There is no greater compliment to our work.
Here are the most links for this episode and connections to a few of the folks we mentioned:
We also mentioned these past episodes:
Recommended Reading
The Power of the Young: Important message from Simon Sinek about getting "below deck." I love the story of the admiral.
A Strategist's Guide to Upskilling: Lots here for leaders who are considering major initiatives to develop their workforces.
Seth Godin on Leadership: The last two lines of this could be the mantra of every leader.
Three Things Overscheduled Kids Need More of in Their Lives: Helpful for those of us with children in our lives.
Introducing LinkedIn Reactions: Quick primer on LinkedIn's recent upgrade.
Useful Books
Atomic Habits*: Last year, James Clear appeared on the show to share his research on how to build good habits and break bad ones. Many of our listeners and Academy members have dived in on his advice to "take on a new identity" to help make new behaviors stick.
Dave's Journal
Green Lights Always Change: Be cautious when you're not sure the color of traffic light. But when it's clear the light is green, don't wait around for it to change.
Just for Fun
Cows Invade Upscale San Jose Neighborhood: A little reminder that your morning can always be worse.
Next Week's Episode
Rita McGrath of Columbia Business School and Thinkers50 shows us how to start seeing around corners.